Why JALS Full Stack Java Course in Trichy is the Best Choice for Your Career Growth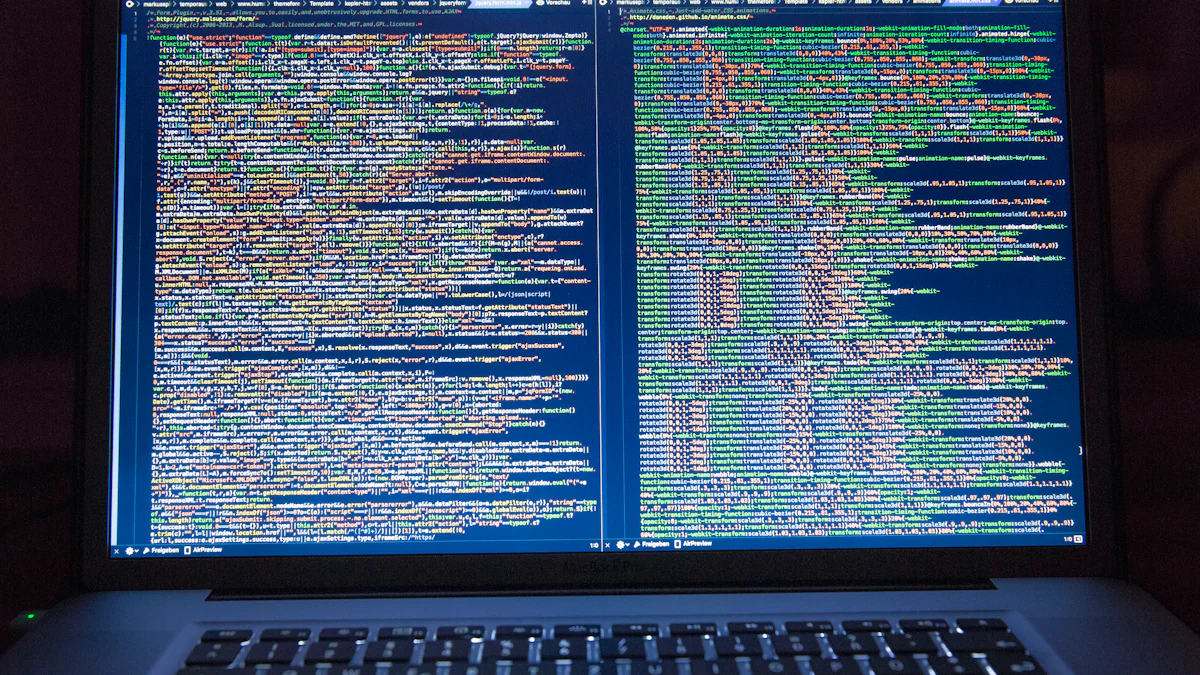 Comprehensive Curriculum
The JALS full stack Java course in Trichy offers a comprehensive curriculum that equips students with the necessary skills to excel in their careers. The program covers a wide range of Java programming concepts, providing students with an in-depth understanding of the language and its applications.
One of the key highlights of the course is its hands-on approach to learning. Students have the opportunity to gain practical experience by working on real-world projects using Java frameworks and tools. This not only enhances their understanding of the concepts but also prepares them for the challenges they may face in their professional careers.
The curriculum also includes training on both front-end and back-end development, ensuring that students are well-rounded developers. They learn how to create dynamic web pages using HTML, CSS, and JavaScript, while also gaining expertise in server-side programming using Java Servlets, JSP, and Spring MVC.
In addition to technical skills, the course also focuses on developing other essential competencies such as problem-solving, teamwork, and communication. Students are encouraged to work collaboratively on group projects, simulating real-world scenarios where effective communication and collaboration are crucial for success.
The comprehensive curriculum at JALS caters to students at all levels of expertise – from beginners with no prior programming knowledge to experienced professionals looking to upskill. The course starts with fundamental concepts and gradually progresses towards advanced topics, ensuring that every student has a solid foundation before moving on to more complex subjects.
Experienced Faculty
At JALS full stack Java course in Trichy, we pride ourselves on having highly skilled and industry-experienced instructors who are dedicated to providing the best education and guidance to our students. Our faculty members have years of experience working in the Java development field, giving them valuable insights and practical knowledge that they can share with our students.
One of the key advantages of studying at JALS is the personalized attention and guidance that our faculty provides. We believe in small class sizes to ensure that each student receives individualized support and mentorship. This allows our instructors to understand the unique learning needs of each student and tailor their teaching approach accordingly.
Our faculty members go above and beyond to create a supportive learning environment where students feel comfortable asking questions, seeking clarification, and engaging in discussions. They are always available to provide one-on-one assistance whenever needed. Whether you are a beginner or an experienced professional looking to enhance your Java skills, our faculty will ensure that you receive the necessary guidance and support throughout your learning journey.
Moreover, our instructors bring real-world examples into the classroom, allowing students to gain practical insights into Java development. They leverage their industry experience to illustrate how theoretical concepts apply in real-life scenarios. By bridging the gap between theory and practice, our faculty helps students develop a deeper understanding of Java programming principles.
In addition to their expertise in Java development, our faculty members also possess excellent communication skills. They are able to explain complex concepts in a clear and concise manner, making it easier for students to grasp difficult topics. Their ability to effectively communicate ideas ensures that every student can fully understand and apply what they learn during their time at JALS.
When it comes to choosing a full stack Java course in Trichy, having experienced faculty members who are passionate about teaching is crucial. At JALS, we prioritize hiring instructors who not only have extensive industry experience but also possess a genuine passion for education. With their expertise, personalized attention, and practical insights, our faculty members play a vital role in shaping the future of our students' careers.
Internship Opportunities
Internship opportunities are a key component of the JALS full stack Java course in Trichy, offering students the chance to gain practical experience and enhance their skills. Through these internships, students have the opportunity to work on real projects, allowing them to apply their knowledge in a professional setting.
One of the main advantages of participating in an internship is the ability to gain hands-on experience. The JALS program provides students with the opportunity to work on real-world projects, giving them a taste of what it's like to work as a Java developer. This practical experience is invaluable, as it allows students to see how their skills translate into real-life scenarios.
In addition to gaining practical experience, internships also provide students with the opportunity to enhance their skills. By working on real projects, students can further develop their technical abilities and learn new technologies and frameworks. This not only strengthens their resume but also makes them more marketable in today's competitive job market.
Another benefit of participating in an internship is the ability to build a strong portfolio for future job prospects. By working on real projects and showcasing their work, students can demonstrate their abilities and accomplishments to potential employers. This portfolio can be used as evidence of their skills and expertise when applying for jobs or seeking advancement in their careers.
Furthermore, JALS offers placement assistance to help students secure internships that align with their career goals. The program has established relationships with various companies and organizations that offer internship opportunities specifically for JALS students. This ensures that students have access to high-quality internships that will provide them with valuable experience and networking opportunities.
Placement Assistance
JALS full stack Java course in Trichy goes above and beyond to provide students with comprehensive placement assistance, ensuring that they are well-equipped for a successful career in Java development. The institute understands the importance of job placement and offers various resources and support to help students secure their dream job.
One of the key aspects of JALS' placement assistance is the guidance provided by experienced professionals. The faculty members have extensive industry experience and are well-versed in the latest trends and technologies. They offer valuable insights and advice on resume building, interview preparation, and overall career guidance. Their expertise helps students present themselves effectively to potential employers, increasing their chances of securing a job.
In addition to personalized guidance from faculty members, JALS also provides access to a wide network of industry connections. The institute has established strong ties with leading companies in the field of Java development. This network allows students to gain exposure to real-world scenarios through internships and projects. By working closely with industry professionals, students can apply their theoretical knowledge in practical settings, enhancing their skills and making them more appealing to employers.
Furthermore, JALS assists students in building a strong resume that highlights their skills and achievements effectively. A well-crafted resume is crucial in catching the attention of potential employers. The institute helps students showcase their technical expertise, project experience, and any certifications they have earned during the course. This attention to detail ensures that each student's unique strengths are highlighted appropriately.
JALS also conducts mock interviews to prepare students for the rigorous interview process. These practice sessions simulate real interview scenarios, allowing students to become familiar with common questions and develop effective strategies for answering them. Faculty members provide feedback on areas that need improvement, helping students refine their interviewing skills.
With its comprehensive placement assistance program, JALS full stack Java course in Trichy equips students with the necessary tools and resources to succeed in their careers. By offering personalized guidance from experienced faculty members, access to industry connections, resume building support, and interview preparation assistance, JALS ensures that students are well-prepared for the job market. Whether students are beginners or experienced professionals looking to upskill, JALS caters to all levels of expertise and provides the necessary support to help them achieve their career goals.
Caters to All Levels of Expertise
JALS full stack Java course in Trichy is designed to cater to all levels of expertise, making it an ideal choice for beginners, intermediate learners, and professionals alike. Whether you are just starting your journey in the world of programming or looking to upgrade your skills, this course offers flexible learning options and customized training to suit your needs.
For beginners, the course provides a solid foundation in Java programming concepts and principles. You will learn the basics of object-oriented programming, data structures, algorithms, and more. The experienced faculty at JALS ensures that you receive personalized attention and guidance throughout the learning process, helping you grasp the fundamentals with ease.
Intermediate learners can benefit from the advanced modules offered in the course. These modules delve deeper into topics such as web development, database management, server-side scripting, and more. By building on your existing knowledge, you can enhance your skill set and take your Java programming abilities to the next level.
Professionals who are already working in the IT industry can also benefit from JALS full stack Java course. The curriculum is designed to address the specific needs of professionals by covering advanced topics like enterprise application development, cloud computing, and mobile app development. By acquiring these specialized skills, you can stay ahead of the competition and boost your career prospects.
Moreover, JALS offers flexible learning options such as online classes and weekend batches. This allows working professionals to balance their professional commitments while pursuing their education. The trainers at JALS have extensive industry experience and provide real-world examples and case studies to help you understand how Java is applied in practical scenarios.
In conclusion, whether you are a student looking to kickstart your career or a professional aiming for career growth in Java development, JALS full stack Java course in Trichy is undoubtedly the best choice for you. With its comprehensive curriculum tailored to all levels of expertise, experienced faculty providing personalized attention, internship opportunities for practical experience, placement assistance for career advancement, and flexible learning options, JALS equips you with the skills and knowledge needed to succeed in the competitive field of Java development.